My Tutor Helps Me Educational Services LLC provides a variety of services from literacy tutoring, IEP & educational consultations, Executive Functioning & ADD/ADHD successfully strategies sessions, courses, and professional developments/trainings for educators, school systems and corporate entities. I help parents and families understand their child's IEP so that there are actionable steps for their educational success.
Experience
Demitra has a Master's Degree in Special Education from Grand Canyon University and holds a Georgia teaching certificate. She has been working for individuals with learning differences since 1995 in public education, private education, day treatment programs for adults and group home director. As an educator, IEP case manager, and Lead Educational Consultant at My Tutor Helps Me Educational Services LLC, she's aware that all students should thrive at school and that extra support may be needed for them to access the general education curriculum. However, parents and educators also require assistance to further support the students and that is why Demitra offers IEP special education services to them also.
In addition to receiving her master's degree, Demitra received a certificate of completion from the esteem Catherine Whitcher, Master IEP Coach program so that she can further support those seeking assistance in special education.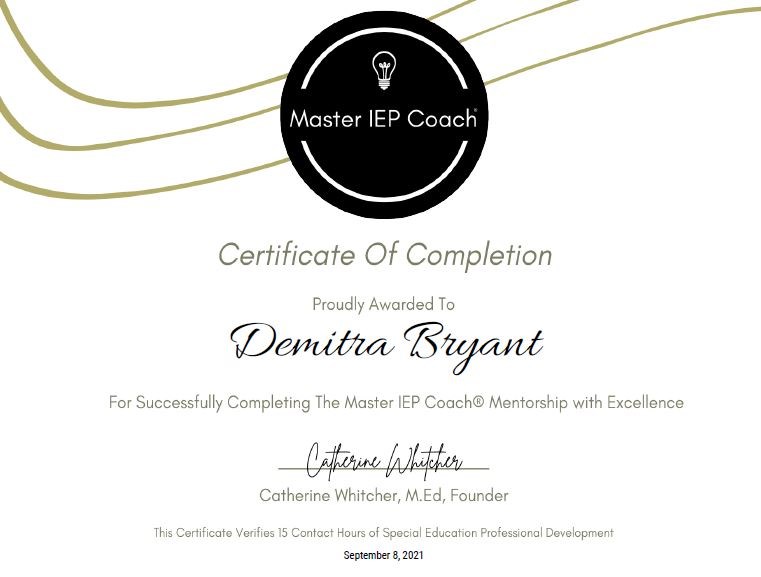 Frequently Asked Questions
What is an IEP? An IEP (Individualized Education Plan) is a legal document. It's to prepare a child for further education, employment, and independent living.
What services do you offer?
Documents Review
Meeting Coaching Guidance
IEP Progress Monitoring Tutoring
Representation during IEP meetings
Tutoring for the IEP goals/objectives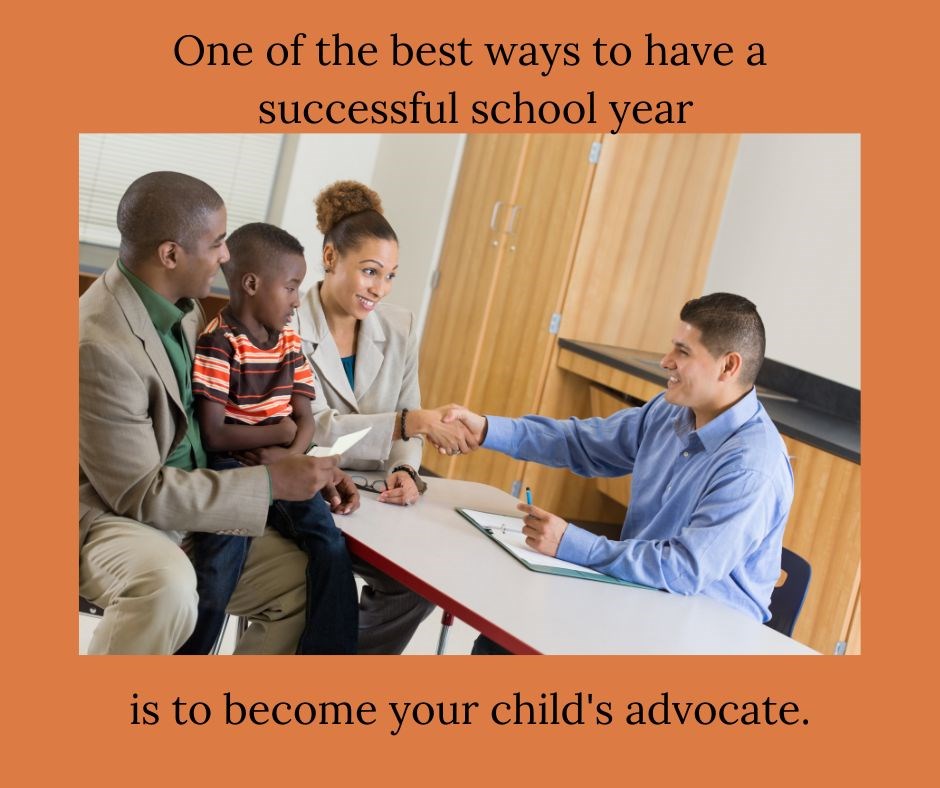 FREE RESOURCES
Know some options that can be used throughout the school and at home to help your child be successful. Download your Sample Accommodations for IEP's and 504 Plans as well as Executive Functioning, ADD/ADHD.


If you would like some clarity about learning disabilities, I have a FREE Guide for you A Parent's Guide to Helping a Child with Learning Disabilities. It includes a sample letter for you to request an evaluation from your child's school